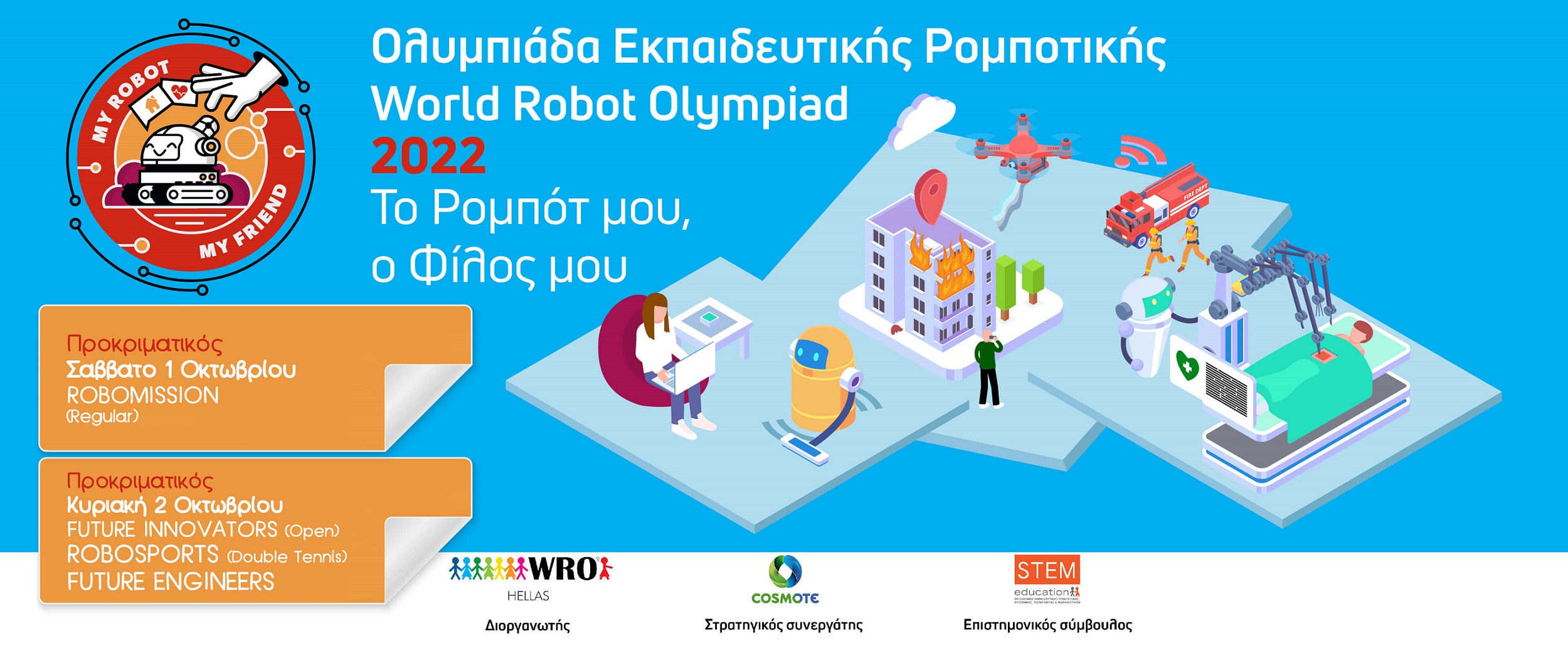 2022 Theme
My Robot, My Friend
The WRO Educational Robotics Olympiad is organized for the 14th consecutive year by WRO Hellas, it will be held in Dortmund, Germany on 17-19/11/2022, under the auspices of the President of the European Commission (EC) Dr. Ursula von der Leyen.
Patronage of the President of the EU.
Dear children and young people,
Dear WRO Community,
Ladies and gentlemen,
The theme of this year's World Robot Olympiad, "My Robot, My Friend" tackles issues that are more relevant than ever!
I say this because robots are going to play an increasingly important role in our everyday work and everyday lives. This is why we at the European Commission are also working on robotics innovation and research as part of our digital strategy. Of course there are also the ethical issues at stake here. But we are determined to shape the digital transition to fit our value system. And that's because despite our enthusiasm for innovation and accelerating technology, we must never forget those who intend to benefit from our inventions, namely humans! At the end of the day, our focus in Europe is always on people, their rights and their needs.
Therefore, I am delighted that this year's Robotics Olympiad World Final is taking place in Germany. And there could hardly be a more appropriate host city than Dortmund, which has been recognized as the "European Capital of Innovation».
However, Robotics competitions and especially the WRO Robotics Olympiad World Final, are not just about which group of children or youth has the most creative ideas and the most talent. What is more important is what you gain from this wonderful event for your own lives. Therefore, I encourage you, those of you who will attend Dortmund, to talk to as many other children and young people from as many countries as possible, to share your ideas about robotics and at the same time learn something about other cultures and distant Countries.
I wish you every success and lots of fun at the World Final in November and I take this opportunity to thank all the organisers, sponsors and supporters for making this event possible in these particular circumstances we are experiencing.
President of the European Commission
The World Robot Olympiad 2022 World Final will be held in Dortmund, Germany on 17-19/11/2022. This year's final changes the data in the participation categories, which are structured as follows:
Robotics and artificial intelligence are becoming an increasingly important part of current research and science. Continuous progress in the field of robotics enables new robots to act in a better way in the human environment. The combination of robotics and artificial intelligence can change the world and especially the human environment.
The challenges of the future will be to seize the opportunities and make robot-human interaction useful and safe.
What other jobs can robots take on in the future? How can it be ensured that robots act as assistants in our daily lives?
We need your idea for your robot friend!
---
Educational Robotics Olympiad (World Robot Olympiad)
The World Robot Olympiad™ is a major global event for science, technology and education. WRO brings together children and young people from around the world to help them develop their creativity and problem-solving skills by engaging in challenging and creative educational robotics challenges.
The Educational Robotics Olympiad is organized in more than 75 countries from all over the world. WRO National Organizers, such as WRO Hellas for Greece, ensure that more than 70,000 children and young people worldwide have the opportunity to take part in the event.
To participate in the Olympiad, those interested are invited to form groups of two or three children. The teams are invited to design, build and program a robot that will either be used in track tests (Regular category), or simulate a science project related to this year's theme "My Friend My Robot" (Future Innovators – Former Open κατηγορία).
Categories/levels of World Robot Olympiad
The Educational Robotics Olympiad has 4 main categories/levels::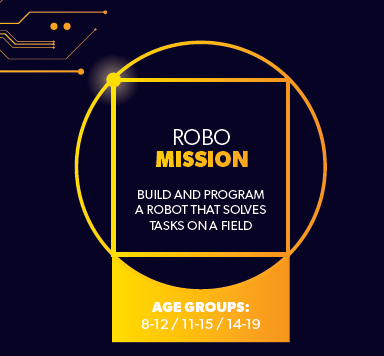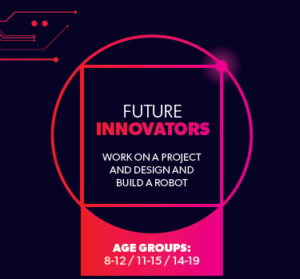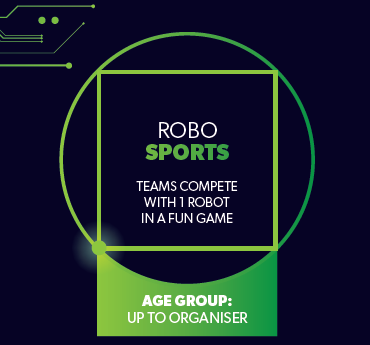 Future Innovators category (Open)
Ηλικία: Elementary: 8-12 | High School: 11-15 | High School: 14-19
Team: 2-3 people with 1 coach
Equipment: Free choice *
Software: Free choice
Maximum booth size: Max. 2 x 2 x 2 m
*Teams that will primarily use LEGO controllers in the WRO International Final have the opportunity to win the LEGO Education Creativity Award.
The class is expository in nature and asks students to create their own intelligent robotic solution, based on a given topic. On the day of the competition, the teams present to the judges their work and a complete portfolio that accompanies it.
Category RoboMission (Regular)
Age: Elementary: 8-12 | High School: 11-15 | High School: 14-19
Team: 2-3 people with 1 coach
Equipment: LEGO®
Software: Free choice
Maximum build size: Max. 25 x 25 x 25 cm
The demanding Regular category is the most popular choice for competing teams. In this category students build their robots on competition day as they make on-the-spot programming changes based on a surprise rule they will learn during the Olympiad.
Age: 14-19
Team: 2-3 people with 1 coach
Equipment: Free choice
Software: Free choice
Maximum build size: Max. 30 x 20 x 30 cm
This particular challenge is aimed at students aged 14-19.
The WRO Future Engineers class is a self-driving car competition. Participants will design a car model, equip it with electromechanical components and program it so that it can drive autonomously around a track avoiding obstacles.
Age: 11-19
Team: 2-3 people with 1 coach
Equipment: LEGO®
Software: Free choice
Maximum construction size: Max. 20 x 20 x 20 cm
Each year small changes are introduced to the game so that students are motivated to continue developing their robots. 
In 2022 makes its first introduction to the competition, the exciting new game Double Tennis, replacing WRO Football henceforth.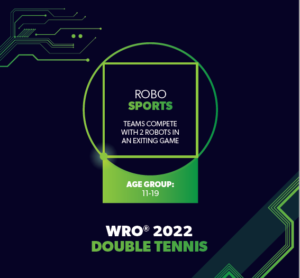 WRO® ETHICS CODE FOR TEAMS
"It is not whether you win or lose, but how much you learn that counts."
We are participating in a competition. We like to win. We want to learn. And we also want to have fun.
We want to play fair. We design our own robot and we write our own software. It is not fair if someone else does that for us.
We can only learn if we try things ourselves. Our coach can teach us things and guide us. And we can also get inspired by others.
But our coach should not do the work for us. And we do not simply copy a robot or software from someone else.
We use the examples we find to design our own robot and programming.
Sometimes we fail and that is OK. Original ideas come from failing.
WINNING IS NICE BUT FAILING IS PART OF OUR JOURNEY.
THE WRO® GUIDING PRINCIPLES
We are aware that a competition usually means that those involved are driven to win. This applies to team members, coaches, parents and even to countries. We feel there is nothing wrong with that, as long as the guiding principles of the competition remain intact.
We expect all teams and coaches participating in the competition to respect the WRO® Ethics Code.
The WRO® Guiding Principles are:
Teams are encouraged to learn and master new skills while having fun together.

Coaches, mentors and parents are there to guide the teams, not to do the work for them.

Participating and learning are more important than winning.